Volunteering at Bridewell
However people volunteer their time at Bridewell, whether it be helping to run our open days, volunteering in the office, as a regular weekday volunteer, or driving the minibus...
...all our volunteers play an essential role in building a supportive, inclusive, non-judgemental, compassionate community where people recovering from mental ill health can feel safe.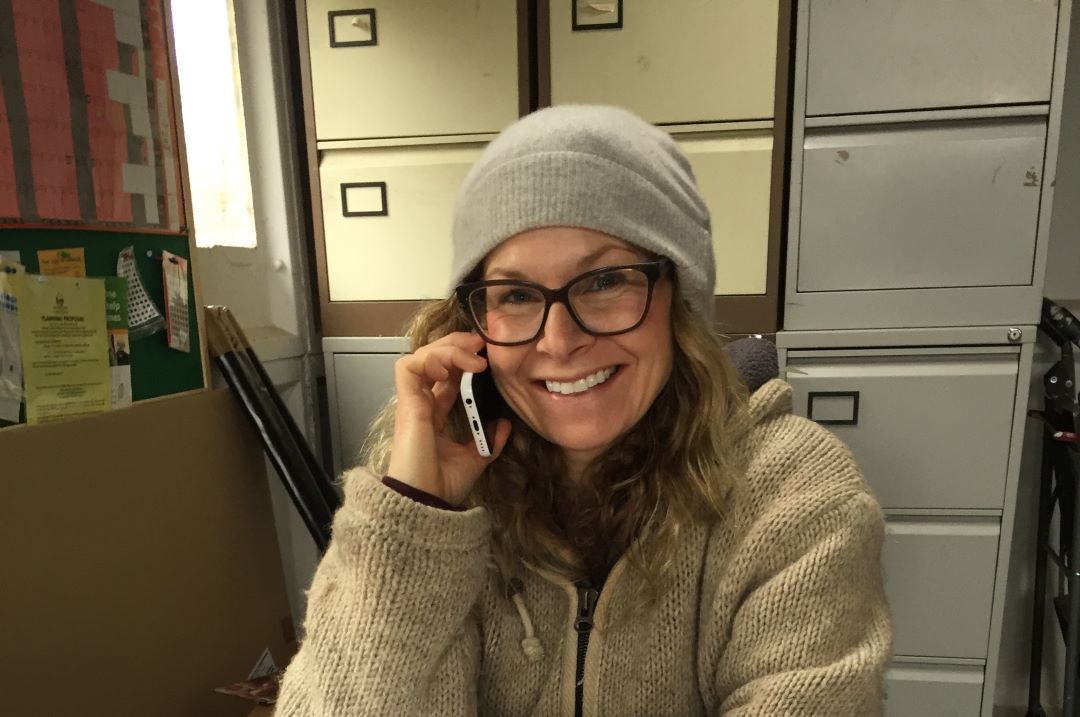 How can you help?
If you have time and expertise you'd like to share with Bridewell, get in touch! See what volunteering opportunities are currently available or contact us if you have skills that can support Bridewell's recovery service.
regular and ad hoc volunteering

expertise (carpentry, horticultural, blacksmithing, admin skills,)

compassionate, inclusive, and caring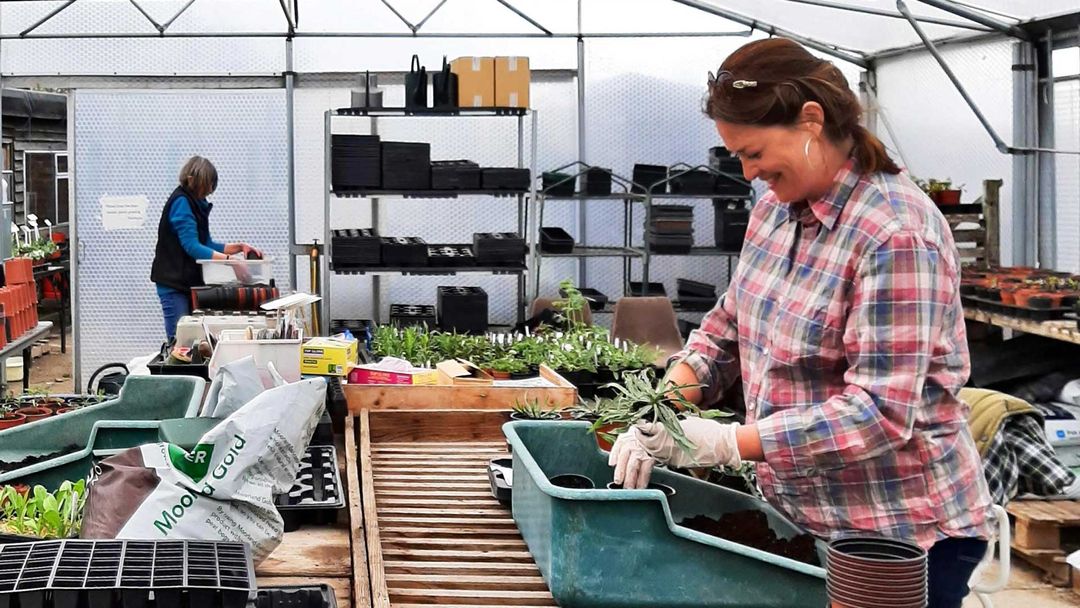 Impact of volunteering at Bridewell
Bridewell volunteers help raise awareness of the recovery service and mental health services within their neighbourhoods and networks, they provide continuity within the gardens and represent the wider local community.
Volunteering opportunities
Testimonials
Bridewell volunteers tend to stay with us a long time. Have a look here to find out why...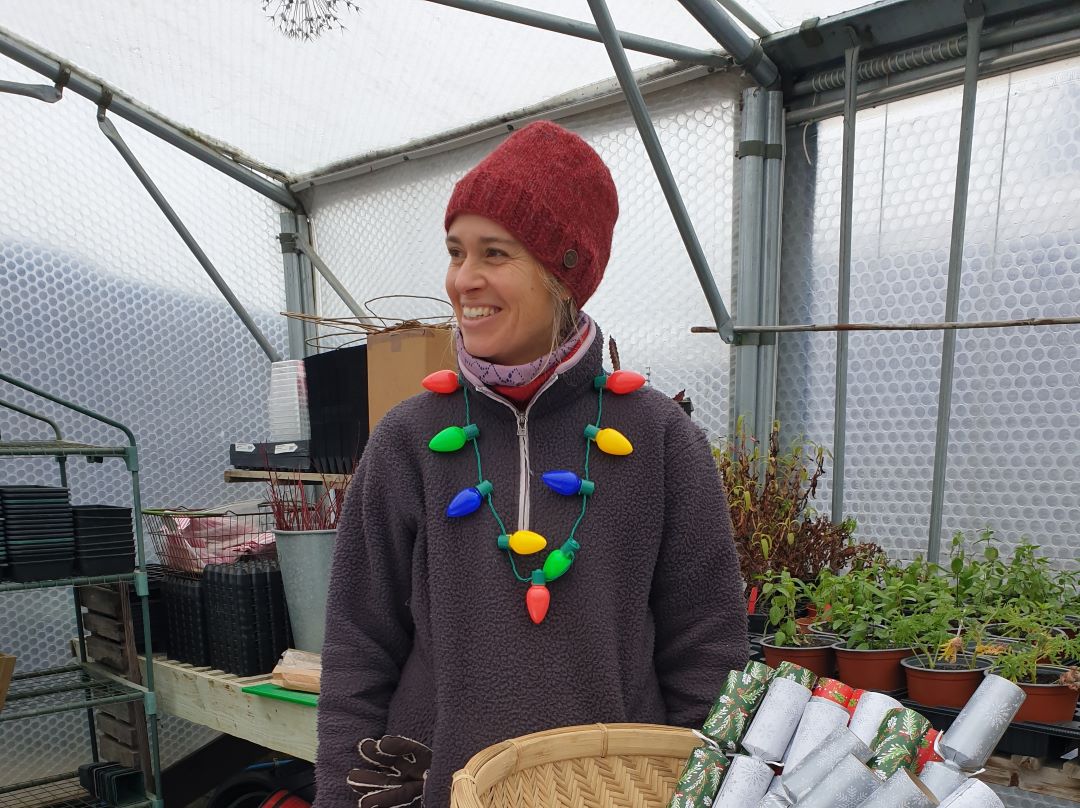 What's really rewarding about this place is being part of this organisation that has demonstrated and proven positive outcomes.
Maria
Bridewell Volunteer

The most rewarding part is to see improvements in gardeners, especially those who have had bad experiences and mental health issues, seeing them move on to employment or volunteering. I just love working at Bridewell and have never looked back or regretted joining such a worthwhile charitable organisation.
I love working with others and am really enjoying meeting and working with people from different walks of life. It is especially lovely to see gardeners 'grow' and develop for example their self confidence and willingness to try new or challenging tasks. Seeing gardeners noticing their own growth is lovely.
Caroline
Bridewell Volunteer

Volunteers FAQ's
Please get in touch if your question about volunteering isn't answered here
I work fulltime, can I still volunteer with Bridewell?
We have a variety of volunteering roles including supporting Open Days, helping to run Bridewell's social media, and volunteer driving. Take a look at what's available and what could work with the time you'd like to offer.
I don't have any gardening experience, would I be able to volunteer?
We have a range of volunteering opportunities, most of which don't require any gardening experience. In our Garden Team the most important skills are having empathy and an ability to work alongside people as they are. Read other volunteers' experiences to find out more.
Do I need mental health experience to volunteer?
No. You don't need to have had a background working in mental health but if you do have this or an understanding of mental illness yourself or from your family and friends this can help. Being non-judgemental and empathetic are the most important skills for most of Bridewell's volunteering roles.
What's the time commitment needed for volunteers?
It depends on the volunteering role. Event volunteers will support us during a weekend event anytime between 10am and 4pm. Volunteer drivers make a regular commitment supporting in the morning and afternoon one day a week. Garden volunteers are on site one day a week from 9am to 4pm.
What training do you provide for volunteers?
That depends on the role. Event volunteers are given a full briefing on the day of the event. Volunteer drivers undertake a Minibus driving assessment. We offer Mental Health First Aid training for our garden volunteers as well as regular supervision to identify any other training needs.
What specialist expertise are you looking for?
If you have specific skills that could be useful at Bridewell please do get in touch - we'd love to hear from you. Blacksmiths, landscape gardeners, carpenters, dry stone wallers, could you create a wheelchair accessible ramp? IT skills, design, and marketing are all valuable skills you could share.