Across the seasons there is a wide variety of tasks, everything involved in caring for and maintaining the garden and site as well as opportunities for creativity and to pause and reflect.
Sowing seeds, potting on, planting out, weeding, preparing beds
Cut flowers, watering, weeding, harvesting, mowing lawns
Harvesting, planting bulbs, saving seeds, clearing and tidying the site
Pruning, cutting back, dividing perennials, planning for next season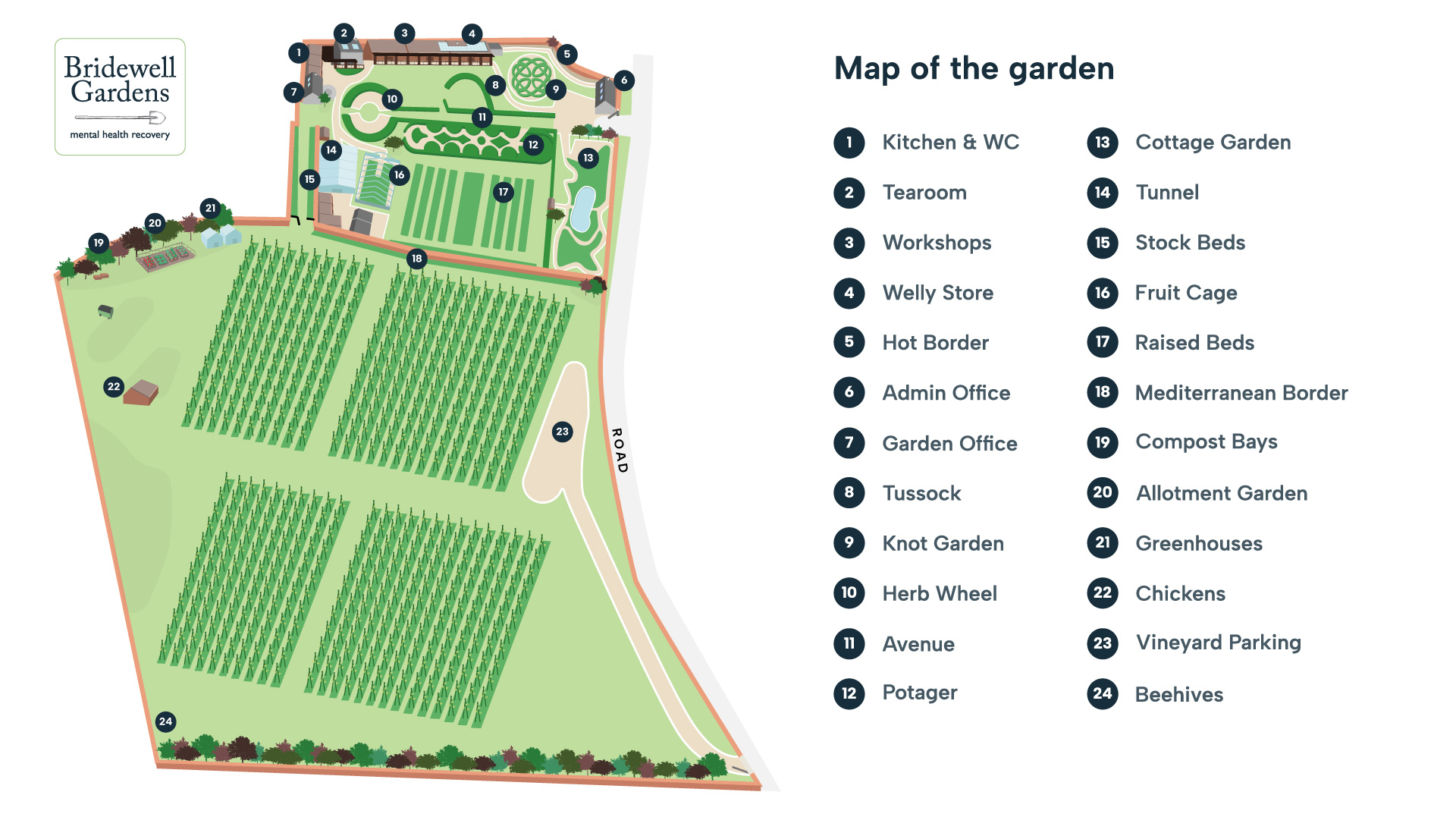 Testimonials
The garden is a unique setting, a safe, welcoming working environment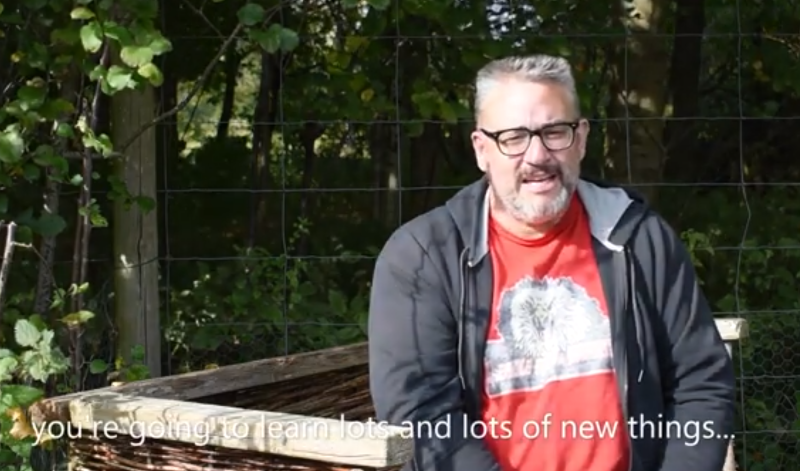 The colours, the smells, the sights of the garden just took you to another place.
The garden itself is a peaceful, tranquil, safe, inviting environment
It gave me much needed structure twice a week and an oasis free from past, negative, associations.
I learnt how to willow weave, sow seeds, plant flowers, dig over compost, the art of metal work in the forge.
Learn more about Bridewell
Read experiences of people who have accessed Bridewell's recovery service, and find out what happens in the gardens